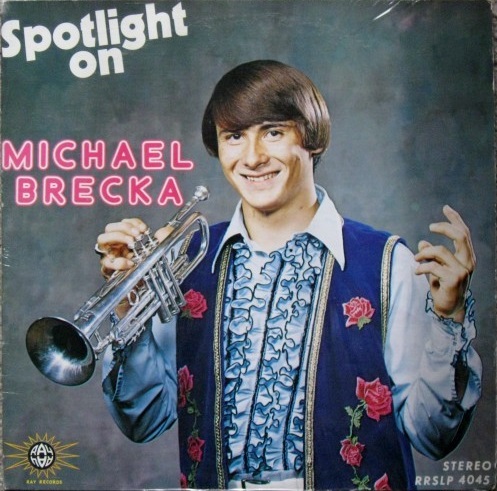 Michael A. Brecka was born on December 9th, 1959, in Schuyler, Nebraska. His parents were the late Louis V. and Anne Brecka.
Mike attended grade school in Linwood, Nebraska and high schools in Schuyler, Nebraska, where he graduated in 1978. He then attended Platte College in Columbus, Nebraska, and got his degree in 1982. He then attended classes in Indiana to begin working for the USDA, and spent 22 years working at the Saunders Country ASCS office in Wahoo, Nebraska.
Mike got his first instrument at the age of 13: A trumpet. When he entered high school, he joined the Schuyler Band. He received the Letterman's S club award in music all four years, and in 1978, he received the United States Marines Class B Award for outstanding performance and accomplishments in music.
In 1975, a polka band was formed with young high school members and was called the Mike Brecka Orchestra. This was the start of Mike's professional career. In 1980, he was asked to be a member of Ernie Kucera's band, which led to a lot ofdances around the Midwest, and two tours to Eurpoe in 1982 and 1992. In 1995, Ernie decided to retire from the music business, and one of the members of the band was going to keep the band together and play the dates that were booked. But, in a short time, he decided that he wanted to remain a sideman. It was then that Mike took the leader position and it was soon the Ernie Kucera Orchestra under the direction of Mike Brecka. As he started getting more requests to play ballroom dances, the Pat Mitchel band was starting to accommodate those requests. Mike disbanded both bands in 2004.
Mike played for several other bands:
Kenny Shuda
Leo Lonnie
Accordionettes
Joe's Blue River Band
Eddie Malina
The American Czech Brass Band
The list of ballroom or big bands:
Lou Arnold
Dwaine Muller
Jimmy B.
With the Pat Mitchel Orchestra, Mike was awarded the Florence Killer Award for best entry using music in the 2000 Seward, Nebraska 4th of July Parade. He also played all of the sax and trumpet chairs for Ernie Kuckera. To top it off, being asked to set in with Grammy Award winner Jimmy Stuhr in Mitchell, South Dakota.
Source: Hall of Fame Induction Ceremony, September 9th, 2018