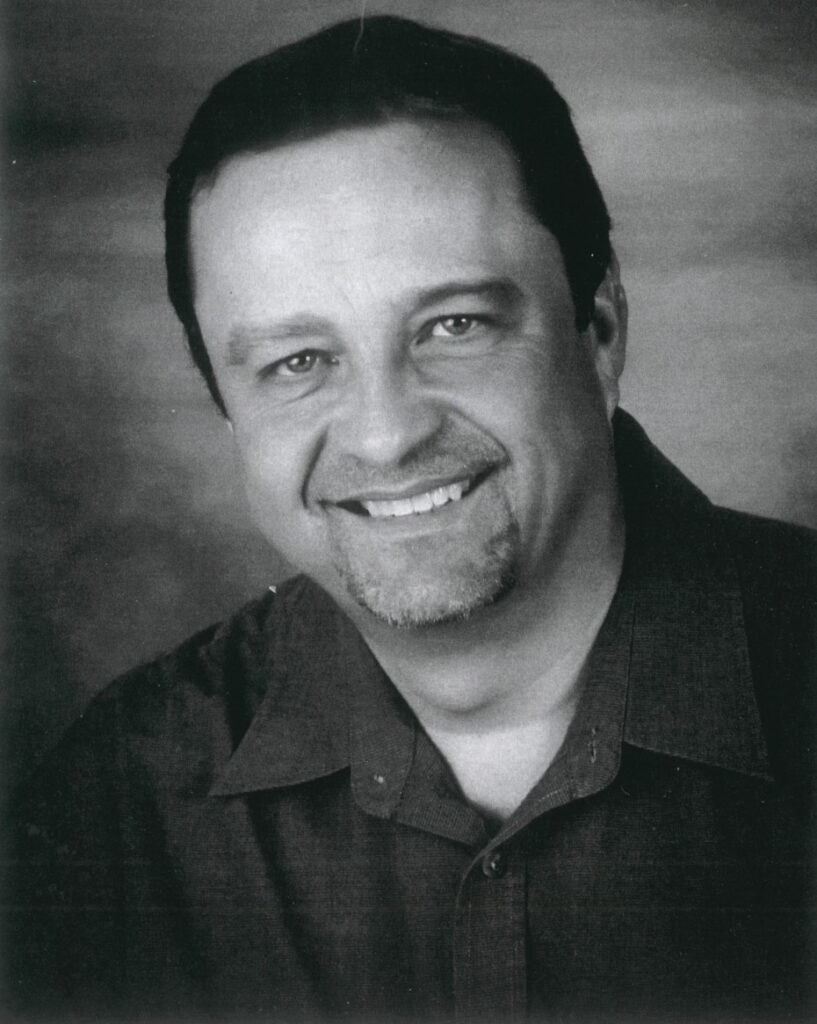 Mark Vyhlidal was born in 1961 and attended District 14 Elementary School in Morse Bluff, Nebraska and District 92 Jr/Sr High School in North Bend, Nebraska. He graduated in 1980 with High Distinction Honors.
His music career began at age 8 playing polka music on the drums and has continued playing this music for over 42 years. Mark has played with several Nebraska Polka Bands such as: The Vern Belik Band, The U-Neta Orchestra, Adolph Nemetz Orchestra, Johnny Kucera Combo, Harvey Kucera Band, Ernie Kucera Orchestra, Al Grebnick Orchestra, Frank Kucera Orchestra, The Czechlanders Orchestra, Moostash Joe Polka Band, Jim Bochnicek Orchestra, Math Sladky Band, The Red Raven Orchestra, Duffy Belhorad Orchestra and other bands.
He started his own band as a Combo in 1973 at the age of 12. By 1976, the band grew to 6 members and is still performing and promoting polka music today. This talented musician plays several instruments: accordion, trumpet, valve trombone, tuba, keyboards, drums and bass guitar. He also arranges most of the music for the band which totals over 400 polkas and waltzes. Mark has to his credit "composed" several tunes: The Mountain Air Polka, Golden Years, Polka, Peaches and Cream Polka, Forever Yours Waltz, Danny's Laendler, Warm Up Polka, Rosa Jean Polka, Long Live The Music Polka, Hey Ho Polka, Dance With Me Sweetheart Forever Waltz, Sunset Polka, A Little Wish Waltz and The Maryann Polka. The Maryann Polka was selected as the number one song in the country in May, 2000 on Chuck Stastny's Polka Countdown Radio Show. Mark has also arranged music charts for several bands in Nebraska.
Since 1982, the Mark Vyhlidal Orchestra produced ten recordings that include all of his compositions.
The Mark Vyhlidal Orchestra was selected to perform on the Garrison Keillor "Prairie Home Companion Show" in May, 1993, playing for a live broadcast on National Public Radio with over 1 million listeners. The group was selected by Microsoft For Music on the Travel Page in 1996 and 1997. This talented band was chosen by the Smithsonian Institute that featured four songs on their Folkways National Recording: "Deeper Polka" in 2001.
Mark's band has performed extensively throughout the Midwest and has traveled to: Texas, Colorado, Ohio, Michigan, Canada and the Grand Polka Festival in Las Vegas, Nevada.
Several polka videos have been made of the Mark Vylidal Orchestra by Big Joe Productions, Joe Cerveny Productions and the latest DVD recording on the "Mollie B Polka Party" recently seen on RFD TV.
Awards include the Ennis, Texas National Polka Festival Recognition of Czech Heritage Award in May, 2003, and Mark was honored and inducted into the Sokol Omaha Polka Hall of Fame in September, 2004. He has also received the Frankie Award from PAC, the Polka America Corporation, in March 2012.
For over 24 years, Mark has hosted The All Star Polka Show as a polka disc jockey promoting polkas and waltzes to his listening audience. In 1989, he started this show on Radio KJSK AM 900, Columbus, Nebraska playing music from 9:00 a.m. to 1:00 p.m. every Sunday. Every year in July, Mark hosts the "All Star Polka Festival" at the Starlight Ballroom in Wahoo, Nebraska. This event is an anniversary dance to celebrate the number of years he has been the Polka Disc Jockey at KJSK in Columbus, Nebraska.
Besides playing and promoting polka music, Mark is the Street Superintendent for the City of Fremont Nebraska Street Department being employed there for over 30 years.
Mark's family include his wife Tammi, and two of his sons, Jeffrey and Jacob that are following in Dad's footsteps by playing polka music and help keep the heritage and music alive for future generations.
Source: Hall of Fame Induction Ceremony