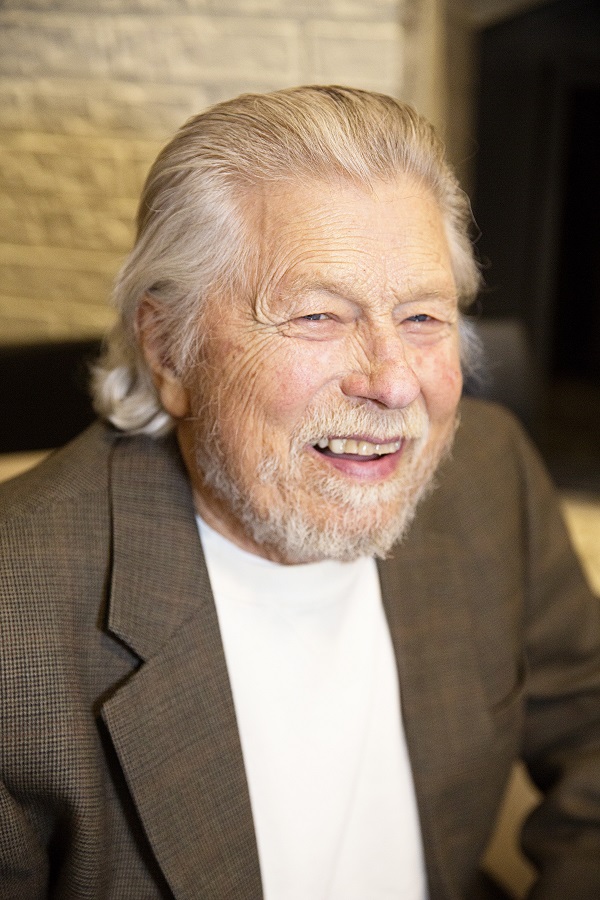 MOOSTASH JOE Spellerberg, 83 years, of Lincoln, Nebraska formerly of Fremont, Nebraska died Wednesday, May 17, 2017 at The Monarch at Eastmont in Lincoln, Nebraska. He was born October 18, 1933 in Omaha, Nebraska to Joseph G., Sr. and Irene (Haven) Spellerberg.
He grew up in Dodge, Nebraska and was a graduate of Dodge High School. He was employed by Wimmer's Meats in Dodge for twenty-five years. He started MOOSTASH JOE Tours in 1975 as owner/operator until December 31, 2015. He moved to Fremont in 1987. Joe married Janet Blue on December 28, 2008 in Fremont.
He hosted his Polka Show on KHUB for sixty years. He also hosted the Big Band and Polka Party at the Fremont City Auditorium for thirty-seven years. The same passion, hard work, fun and dedication MOOSTASH JOE put into his music he applied to the tour business. He was the Inaugural winner of the Midwest Music Master Award and was inducted into Fremont Chamber of Commerce Hall of Fame and received the Key of Seward. His love of music was shared with multitudes of music lovers throughout the world.
Source: Obituary, https://memorials.mosermemorialchapels.com/moostash-spellerberg/4179147/index.php