Our Mission
Dedicated To The Preservation and Promotion of Polka Music
The Sokol Omaha Polka Hall of Fame was established in 1972 to recognize musicians, band leaders and person's who were involved in promoting and preserving polka music. That year, there were 14 inductees, 7 band leaders, 4 sidemen and 3 supporters of polka music.
Nominees and Inductees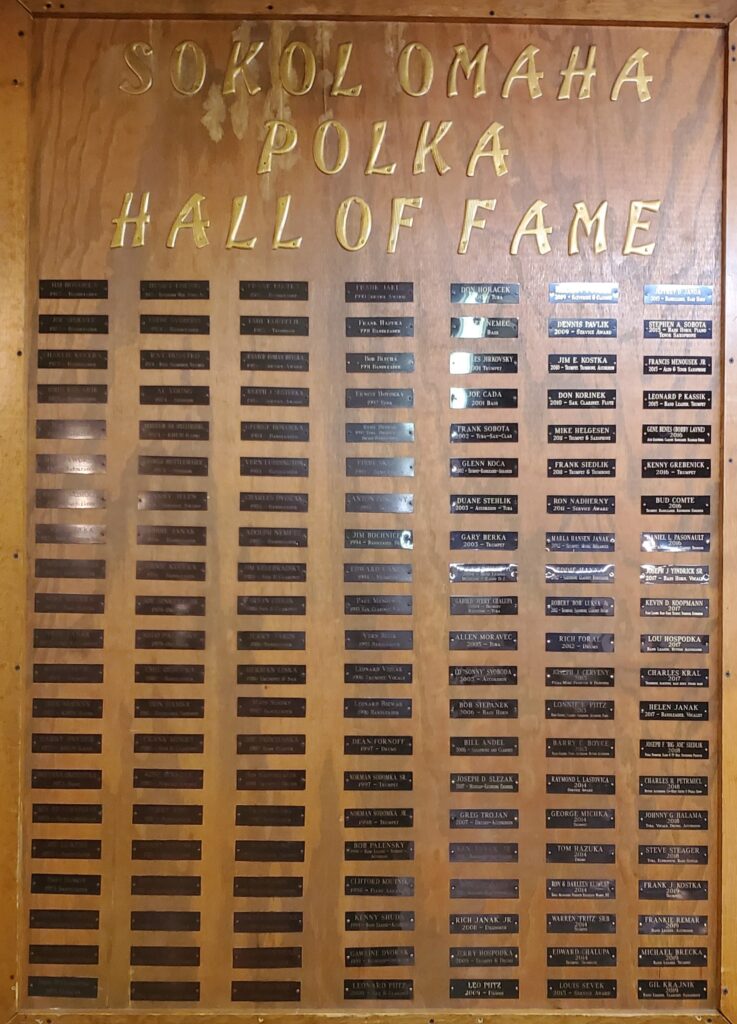 Each year, the selection and voting for the nominees and inductees into the Sokol Omaha Polka Hall of Fame is done by the past inductees. The process begins in early May when ballots are mailed and returned to the Hall of Fame Coordinator for tabulation. Ballots are kept confidential and the winners are notified by phone and mail.

The induction ceremony is held at The Admiral (formerly Sokol Auditorium), located at 13th and Martha Street in Omaha, NE, on the second Sunday in September with a FREE POLKA DANCE!!
Want to know the next induction ceremony? Click here to learn more!