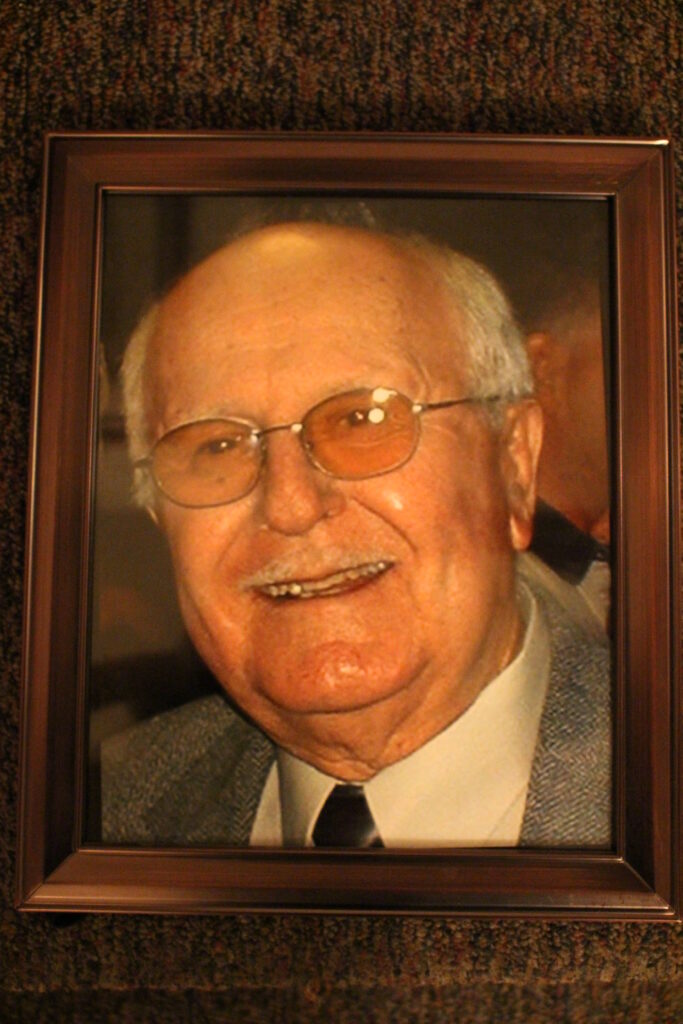 The late Daniel L. Pasonault was born on June 3, 1928 in Dodge, Nebraska. His parents were Leo and Malida Pasonault. Dan was married to the late Margaret Kozisek Pasonault, and is survived by children Deborah Howry, Bob Pasonault, and Lori Zagorski.
Dan attended grade and high school in Dodge, Nebraska, graduating in 1946, and one year of college in 1947 beofre Bandsman School in the United State Air Force. He played in the Dodge High School band from 1942 through 1946.
In 1945, Dan started playing professionally at the age of 17 with the Duffy Behlorad Orchestra.
On July 14, 1951 Dan enlisted in the United States Air Force and began what was to be a 20 year career representing the United States in the Strategic Air Command Band. Less than a year later in April 1952, he married Margaret Kozisek in Schuyler, Nebraska. In August of 1971, Dan retired and settled near Columbus, Nebraska where he bought and managed Bay Meadows Mobile Home Park.
Dan was one of the original founders of The All Star Polka Show in June of 1989. He was a partner selling advertising for the show, promoting the music and helping in any way possible.
Dan played for several bands in his career that started with Duffy Behlorad Orchestra, Sparta Orchestra, Golden Prague, Adolph Nemetz, Al Grebenick, Dwain Muller, Mike Brecka, Solid 8, Bud Comte, Jim Bochnicek, Jimmy B, Moostash Joe Polka Band, Young Czechs, 707 D. Band Offutt Air Base, 522 Air Force Band Ramey Air Base Puerto Rico, and Mark Vyhlidal for over 22 years.  Dan played his last dance on November 16, 2002 with the Duffy Behlorad band under the direction of new owner Kevin Koopman.
Dan passed away on December 17, 2002.
Source: Hall of Fame Induction Ceremony, September 11th, 2016