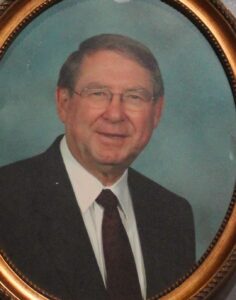 The late Marvin J. Capoun was born on December 12th, 1933 in Loma, Nebraska. His parents were Joseph and Emma Capoun. He is survived by his wife, Clarice Chapek Capoun, and children: David, Mark, Kay Caldwell, and Joan Cech.
Marvin attended elementary school in Loma, Nebraska and graduated from Dwight Assumption Catholic High School in 1951. He attended the University of Nebraska Lincoln and Columbus Community College, getting his degree in 1974.
At the age of 12, Marvin got his first instrument, a clarinet, and began taking lessons from Ed Bohaty, the grade school teacher at Loma Elementary, from 1946 and 1947. While attending Dwight Assumption Catholic High School, Marvin was in the band directed by the Sisters teaching music from 1948 through 1951.
Marvin began playing professionally in 1951. The first band he played for was Math Sladky Polka Band. Over the years, Marvin played for several bands or music groups. The polka bands included Ernie Kucera, Bob Palensky's Combo, Adolph Menec, Dean Hansen, Six Fat Dutchmen, American Czech Brass Band, Raynold Woita Combo, Al Grebnick, Math Sladky.
The ballroom dance bands were Bud Comte, Dennis Wesely, Lonnie Lynn, and the Columbus Community Band.
Marvin grew up in a family that enjoyed Czech music. His father, Joe Capoun, played a button accordion at home and with a group with the name "Joe's". They played for special events around Loma in his early years. Thanks to his grae school teacher, Ed Bohaty, who taught his students Czeh music, Marvin enjoyed singing Czech songs and especially teaching them to his children.
Marvin passed away on November 10th, 2019.
Source: Hall of Fame Induction Ceremony, September 11th, 2022