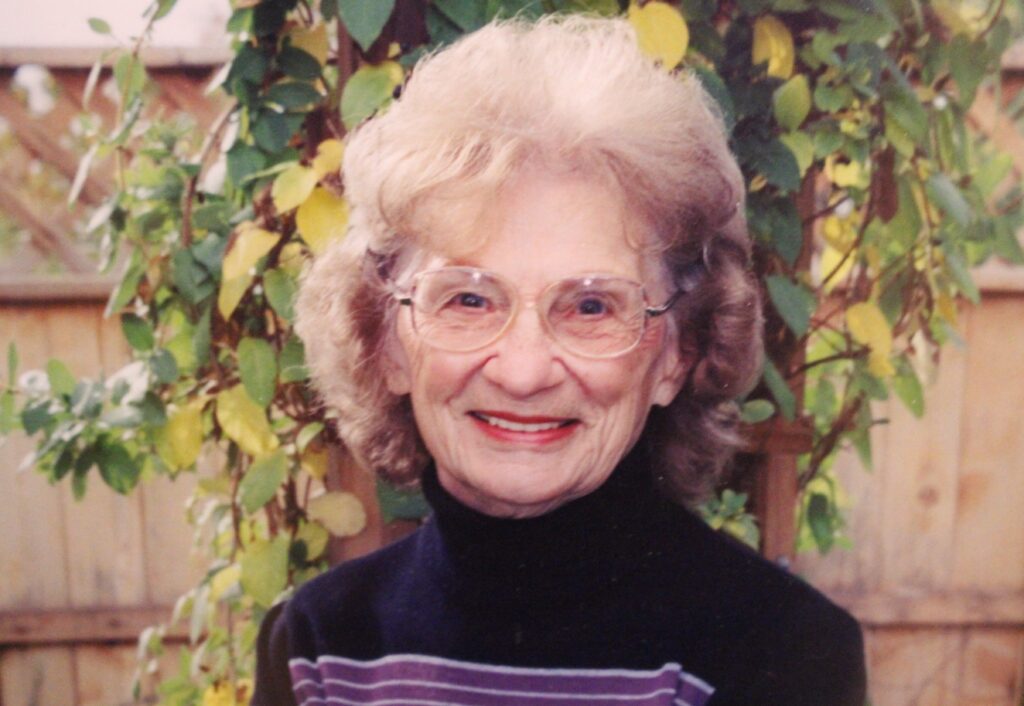 The late Helen L. Janak was born on August 15th, 1924 Ulysses, Nebraska. Her parents were John and Rosa Masek. Helen was married to the late Eddie Janak who passed away on November 25th, 1973. They are survived by children Betty Long, Susan Janak, Sharon Milburn and husband Fred, Edward Janak, and Donald Janak.
Helen attended grade and high school in Ulysses, graduating in 1941. At a young age she sang and spoke the Czech language fluently and began singing with her sister Sally. On January 22nd, 1946 she married Eddie Janak. In 1955 the Eddie Janak Orchestra was formed and in the 1960's started, recording. Through the years Helen helped Eddie with correct Czech words in vocals.
In 1970 Charlie Dvorak who ran the Omaha Czech Brass Band asked Helen to sing on an upcoming recording with a male vocalist. When that wasn't going so well, she knew who she wanted to sing with, her beloved Eddie. The 10 song medley was recorded after hours of rehearsing at home to get Eddie get the correct Czech words. This recording led to the addition of Helen to The Eddie Janak Orchestra and it's travels around the Midwest.
On November 25th, 1973 came the untimely death of Eddie, and so to keep the music going Helen became the leader of this great organization. Joining her to sing the vocals were Jerry Hospodka and Jerry Chalupa and then a recording came about. The name of the recording was "Remember Me a tribute to Eddie Janak". The tune "Remember Me" was written by Eddie for the band and Helen sang Czech vocals on "Remember Me" and "Back To My Homeland", a tune for which she wrote the lyrics in Czech and English.
In September of 1974 Helen had booked the band to play at Nebraska Polka Days at Peony Park for the Coronation Night. The guys in the band were treating it as just another dance, but when the event was happening, Big Joe announced, "This years Queen is Helen Janak"! The guys were amazed that she hadn't said a thing or let the secret out.
The Eddie Janak Orchestra played the final dance on December 11th, 1976 right here at The Sokol Auditorium. Helen retired from the polka world until 2002 whenat age 77 she recorded a CD called The Eddie Janak Orchestra "Plus Two" on which Helen and Jerry Chalupa did Czech vocals on a previously recorded but never released sound track. Helen last sang right here on this stage on August 14th, 2014 with her nephew Kenny Janak.
Helen passed away on January 14th, 2015.
Source: Hall of Fame Induction Ceremony, September 10th, 2017