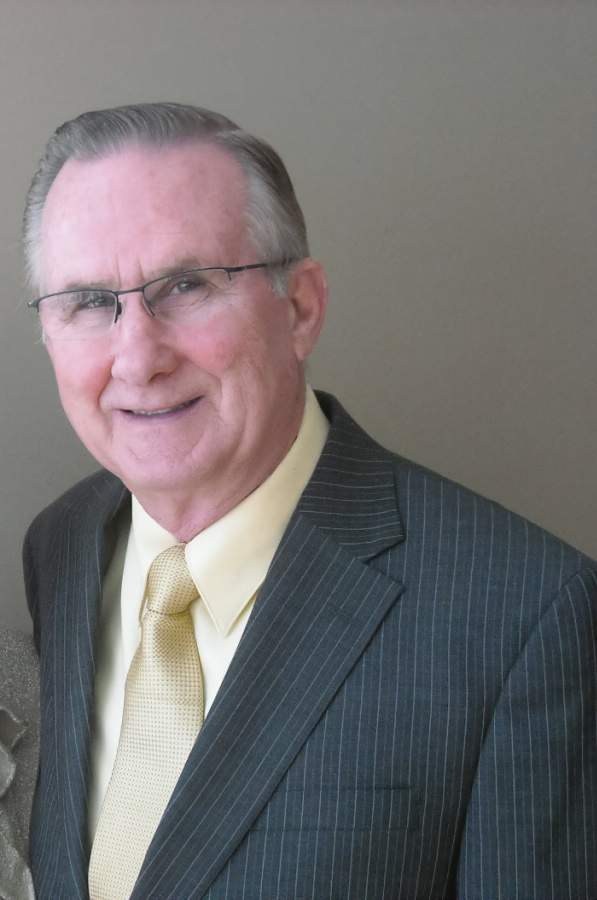 Ed "Sonny" Svoboda was born on August 15, 1940 in Omaha, NE. to Ed and Vi Svoboda. He grew up in the Brown Park area of South Omaha, a half block North of the South Omaha Sokol Hall. He attended Assumption Grade School, and graduated from South High School in 1958. He went on with his education and attended Omaha University from 1958 until 1961, then enlisting in the Army Reserves .
In 1962, he married Elaine Pechar, (Alumni, Class of 1961) and they had three daughters, Kim Mausbach, Terri Sunset and Susan Martin. Sonny and Elaine now have 9 Grandchildren.
He began his full time working career in 1963 at the Omaha Branch, Federal Reserve Bank of Kansas City working in the Check Collection Department. His duties changed over time and he worked in the Cash Service Department, Accounting Department and Public Affairs Department. After 31 years of service, he took advantage of an early retirement program and left the Bank in December of 1993. He also completed his undergraduate degree from Governors State University, University Park, Illinois in 1990.
His music career began at age 15 playing his first polka dance engagement in 1955 with Miles Mucha's Silver Moon Band at Chop's Tavern. There would be several other locations that he played his Accordion including Hazuka's Friendly Corner, Vocelka's Tavern and The Outpost Bar.
Having grown up with his father having the Red Raven Orchestra since 1942 and also his dad being an accordion player, Sonny had aspirations of one day playing in the Red Raven Orchestra. Due to a work related injury, his dad damaged one of his right hand fingers and couldn't continue playing the accordion. So, Sonny's dad began playing the drums and he became the accordion player.
Throughout the years, Sonny played with several Nebraska polka bands such as: Eddie Janak Orchestra, Vern Luddington Orchestra, Ernie Kucera Orchestra, Jim Bochnicek Orchestra, Dick Janak Orchestra, Frank Kostka Band and currently is the leader of the Red Raven Orchestra . This band has four recordings that includes CD's and Cassettes. Sonny does all of the music arrangements for his band.
The Red Raven Orchestra consists of 6 musicians and the band does entertainment mainly in the Omaha Metropolitan area, such as: South Omaha Eagles Club, South Omaha Legion Club, Bellevue Eagles Club, German American Society, but also has engagements in Wahoo at the Starlite Ballroom, Wilber Czech Festival, Plattsmouth Summer Outdoor Concert, Black Bird Casino, Onawa, IA ,various private parties and Senior Centers. They have also performed on the RFD-TV Big Joe Polka Show and the Moostash Joe Polka Festival in Fremont, NE.
In 2005, Sonny was honored by being inducted into Sokol Omaha Polka Hall of Fame, in recognition of a Lifetime Achievement in the field of Polka Music.
He has been a Board Member of PAC, Polka America Corporation since 2008 and is the Coordinator of Sokol Omaha Polka Hall of Fame. He is also a member of the International Polka Association (IPA).
Source: Hall of Fame Induction Ceremony