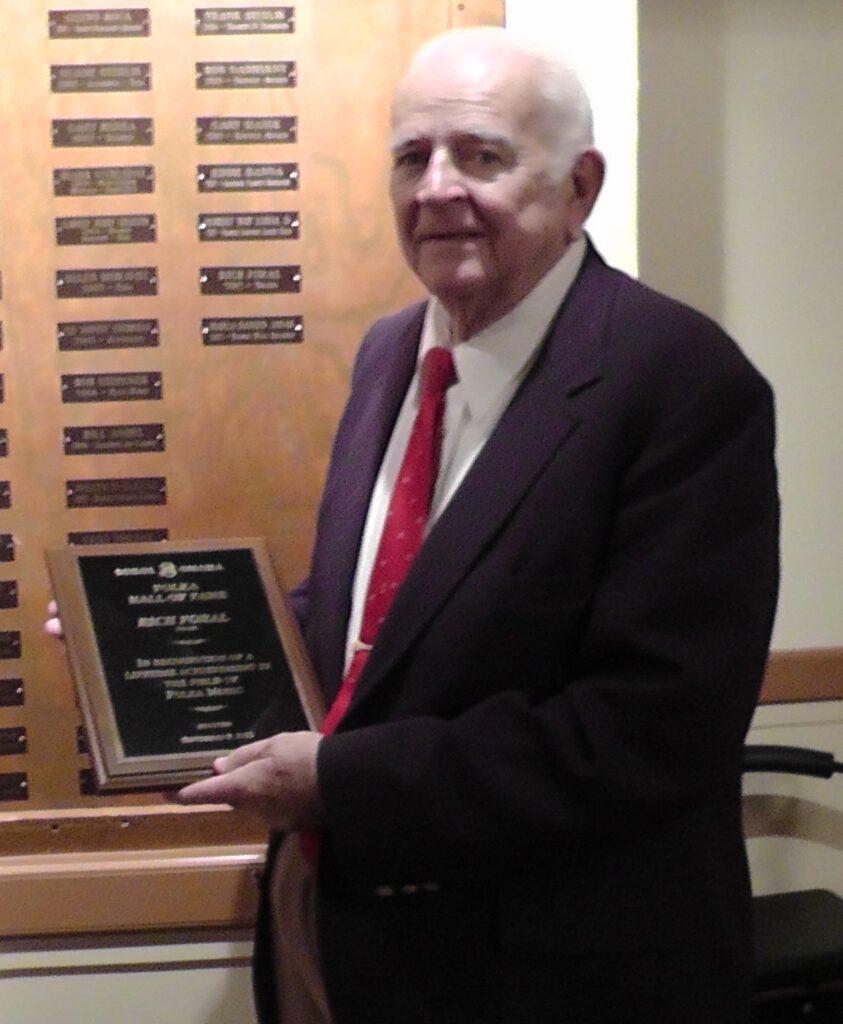 Richard A. Foral Sr. was born on July 11, 1931 Omaha, Nebraska, his parents were Louis and Stella Foral. Rich and his wife Mary Ann (Sullivan) Foral who will be married 61 years in  October live in Omaha Nebraska. They have five children Rick, Laura, Ann, Joe, and Tom. They have 15 Grandchidren, one Grand Daughter-In-Law and Great Grand Daughter Virginia who is almost one year old.
Rich attended grade and high school at St. Joseph Catholic school where he graduated in 1949.
Rich got his first drum set for Christmas at age 3, and on March 5, 1935 his picture with the drums was in the Omaha "B" News. His parents would take him and his drums to every dance the Sparta Orchestra was playing in South Omaha. He was their Mascot and they let him play his drums on the stage with them, this lasted only one year. At age 10 Rich took lessons from Geo A Smith for 3 months and during that time Mr. Smith arranged for Rich to set in with The Sammy Kaye Orchestra at the Orpheum Theater between movies. When he was 11 Rich played in the American Legion Post 331 Drum and Bugle Corps for about 2 years.
Rich began his professional career in 1948 when he joined The Meadow Larks Band, in 1949 he began playing for The Red Raven Orchestra until 1952 when in January he entered the service. Rich in 1955 joined the Jim Hovorka Band and played for them until 1969 when the band disbanded. In November of 1993 Rich came out of retirement to play on the video of the Hovorka Band.
The list of bands who Rich filled in for included The Sparta Orchestra, Vern Luddington, Golden Prague, Jay Kay, and as a fill in at two of 13th streets famous places Chops Restaurant and Vocelkas Bar.
Rich was a member of the original Sokol Omaha Czech Brass Band from Brown Park that held their first concert right here at the Sokol Auditorium on Sunday October 3, 1965 with an attendance of over twelve hundred people.
Rich passed away on December 4th, 2015.
Source: Hall of Fame Induction Ceremony, September 2nd, 2012