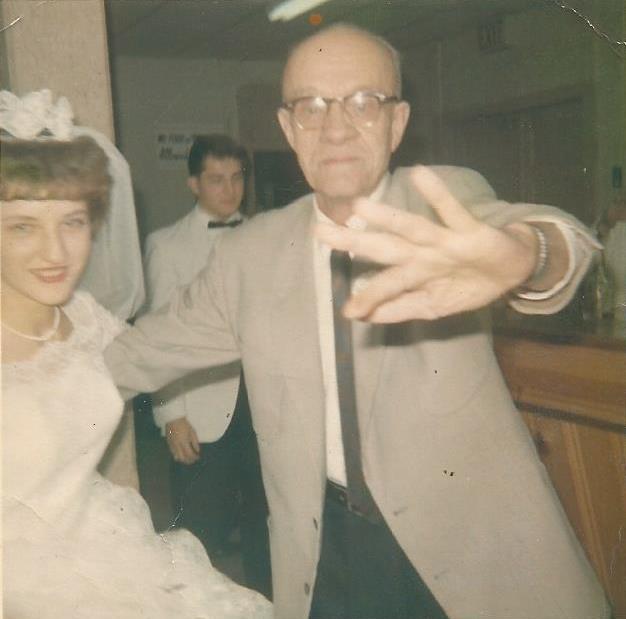 Jim Hovorka was born in what was Czechoslovakia in 1889. He came here in 1903, and his family first went to Oklahoma, then eventually settled in Schuyler, Nebraska, He married Agnes Hruza of Prague, Nebraska and they had six children. After his marriage the couple moved to Omaha in 1917.
He took violin lessons in Czechoslovakia and after coming here he bought an accordion and taught himself to play. The accordion was a year younger than he was when he bought it.
ln 1929, he started his first band after teaching himself to play the piano accordion when he was 30 years old. His sons, George and Ernest, played with him after teaching themselves to play the trombone and tuba while going to South High School. They traveled through Nebraska, Iowa , Oklahoma, and South Dakota, where Jim became acquainted with Lawrence Welk, who also was starting out with a polka band. Jim called his band "The Harmony Boys." When George and Ernest came home from the service, he started up the band again in 1945. While his sons were gone, he played with Charlie Kucera's Band.
Jim's band traveled extensively through Nebraska, Iowa, Kansas and South Dakota, as well as once in a while in Texas. He gave up traveling to play in town almost every weekend. By then, they called themselves "Omaha's Biggest Little Polka Band." He was asked to lead the Czech Brass Band in concert in Omaha Sokol Hall in 1965.  He was asked because he the oldest such musician in Omaha and had one of the first polka bands.  During the early 1930's he also played over radio station WAAW at the Grain Exchange every Saturday morning at 5:30 a.m. He passed away in July, 1969, at the age of 79, just short of his 80th birthday, which would have been in September.
Source: Hall of Fame Induction Ceremony