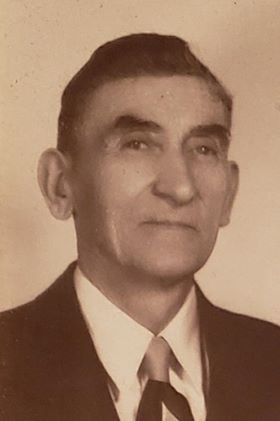 Matej/Matthew ("Mike") Kucera was born at Bruno, Nebraska in January of approximately 1885 to Matej & Anna (Styskal) Kucera. He farmed south of Bruno until moving to Omaha later in life.
He married Anna Rech in September of 1907, & they had eight children. One of them, Stanley, also became a musician, & he was inducted into the Sokol Omaha Polka Hall of Fame in 1982.
Mike played at least two instruments – the clarinet & the bass horn. He played with numerous bands in the Butler County area. He also arranged music. He loved his Czech music so very much.
After he and Anna moved from the farm to Omaha around 1940, he found other bands to play in, including The Jim Hovorka Band, and Eddie Svoboda's Red Raven Orchestra.
Mike passed away in April of 1952. When he was unconscious in his hospital bed, my Mom & Dad noticed him moving his foot, like he was keeping time to a song heard only by him. I believe he was a true music lover & musician to the very end.
Source: Hall of Fame Induction Ceremony