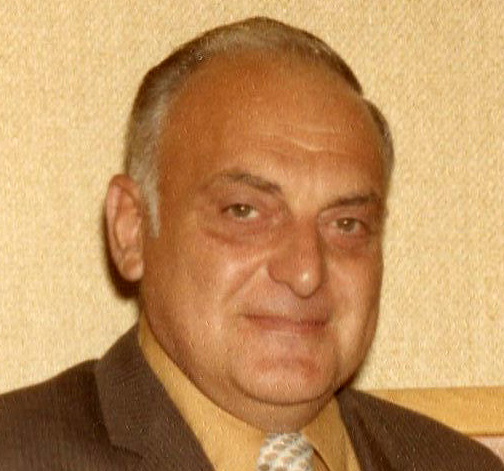 Jim Velegradsky started in instrumental music with violin lessons at the age of 10, in 1931, but after eight or nine months, found that interest in the violin was not there and gave it up.
At the age of 13 and in the 8th grade, he took lessons on the clarinet for 10 cents per session in the Omaha Public Schools Musical Instrument Program.
Jim took some private lessons after entering Omaha South High School and then switched to bass clarinet.
A turning point occurred when a fellow student, Bob Vanderhaven, was organizing a modern 10-piece band composed of high school musicians. Bob just could not find anyone in the school who owned a tenor sax let alone play one. Many times when bass clarinet parts were not available in the school orchestra and band, Jim was given tenor sax parts to play. Thus, The Bobby Van Orchestra was organized by using a bass clarinet instead of a tenor sax. Jim did after a short period of time, obtain and play a tenor sax. If it wasn't for this episode in his life, Jim may not have had a musical career involving dance music.
After High School in 1939, Jim worked on a traveling modern band and later worked with the second Bobby Van Orchestra while attending the University of Omaha and also sandwiched in jobs with the Joe Sinkule Band.
In 1941, Jim helped Eddie Svoboda to organize the Red Raven Orchestra.
After World War II service (1946) Jim rejoined the Eddie Svoboda Red Raven Band for a short time, but then joined the reorganized Al Binder Band.
In 1948, Jim became a charter member of the Dave Huskey Band with whom he played until 1965 except for several short sabbaticals during the period.
In 1966, Jim moved to the Minneapolis, Minnesota, Area where he worked with the Fezz Fritsche Band whenever the band was in the vicinity.
After returning to Omaha in late 1966, Jim worked on the Bob Vern Band for about 4 years. He also worked with Don Hamsa, Vern Luddington, Greg Spevak, The Bored of Directors, Benny Ray, Dick Wickman, Orville Von Seggern, Tommy Bishop, Ray Bachman & The Optomist Teen Polka Band that Jim organized & lead for about a year.
Jim also appeared at various times with the Sparta, Charlie Kucera, Pete Gradaville, Louie Matcha, Eddie Janak, Ron Nadherny, Tony Bradley and Skippy Anderson bands.
Source: Hall of Fame Induction Ceremony