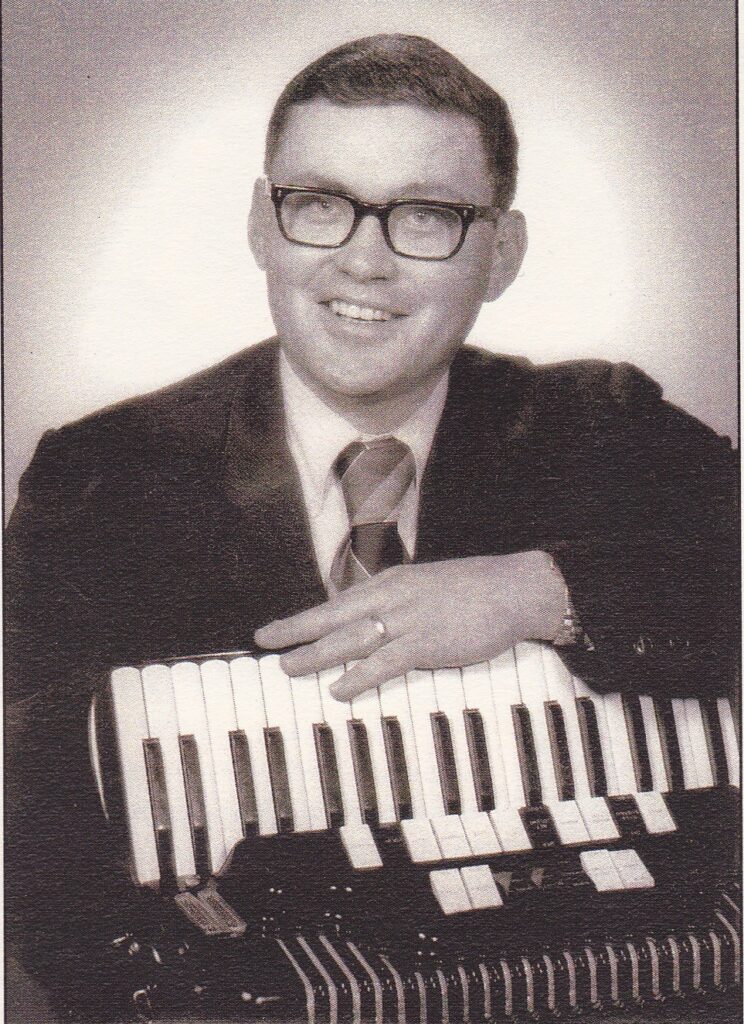 Duane Lawrence Stehlik was born May 30th, 1942, the Lawrence E. Stehlik and Nettie M. (Karas) Stehlik at the Humboldt Hospital. He attended rural school district #32 Pleasant Valley and graduated from Table Rock High School as valedictorian of the class of 1959. He earned a regents' scholarship and attended the University of Nebraska-Lincoln in the fall of 1959. He was active in the band throughout his entire college career and earned a Bachelor of Music Education in 1963. He received his Master of Music in 1964 from UN-L and began his teaching career at the South Sioux City High School as a music instructor. In 1965, he became the Music Director at Bellevue High School.
He met Marna Sue Gault in the spring of 1966, and they were married on December 23rd, 1966. She was a school teacher at District #66 in Omaha where they continued to live until 1975.
Duane continued his educational pursuits and served as an Athletic Director, Activities Director, and Assistant Principal while at the Bellevue Schools. He left Bellevue for Father Flanagain's Boys Town to serve as Personnel and Business Director of the schools in 1974. In 1975, Duane completed his Doctorate of Education Degree from UN-L.
Duane and Marna moved to the family farm in the spring of 1975. Duane continued to work for Boys Town until 1977 when he took up farming full-time. In the fall of 1981, Duane went back to the school business as the Superintendent of School for the Table Rock Public Schools. He served there until 1993 when he moved to Falls City and became the Superintendent of the Falls City Public School System. He remained at this post until his retirement in 2001. He earned numerous awards throughout his career, chaired multiple committees and organizations, helped author several laws for education in the Unicameral, helped the Table Rock School earn its accreditation, and was very proud of the school bond he was able to help pass to upgrade the Falls City High School's facilities.
Duane spent his lifetime in the Polka business. He loved playing polkas and waltzes and played in several bands throughout his lifetime. His musical career began with the Lad Trecek Orchestra of Dubois, Nebraska at the age of twelve. He played for Hank Zahourek and his Melody Masters, the Al Grebnick Orchestra, the Eddie Janak Orchestra, and the Stehlik Combo to name just a few. This life-long pursuit earned Duane an induction in the Polka Hall of Fame in 2003.
After retirement Duane was far from bored, as he spent his days hunting, fishing, gardening, updating the farm, and traveling with Marna and friends. His favorite activity was being "Papa" to his six grandchildren. He thoroughly enjoyed playing with his grandchildren and spent many hours creating activities at the farm that would bring them all joy. He plated a pumpkin patch, threw a fireworks bash every summer, created a train that he used to pull the kids, and made a mountain of ice cream all in the name of fun for his grand-kids.
Source: Duane's funeral pamphlet, February 18th, 2010. Arranged by Wherry Mortuary, Pawnee City, Nebraska.