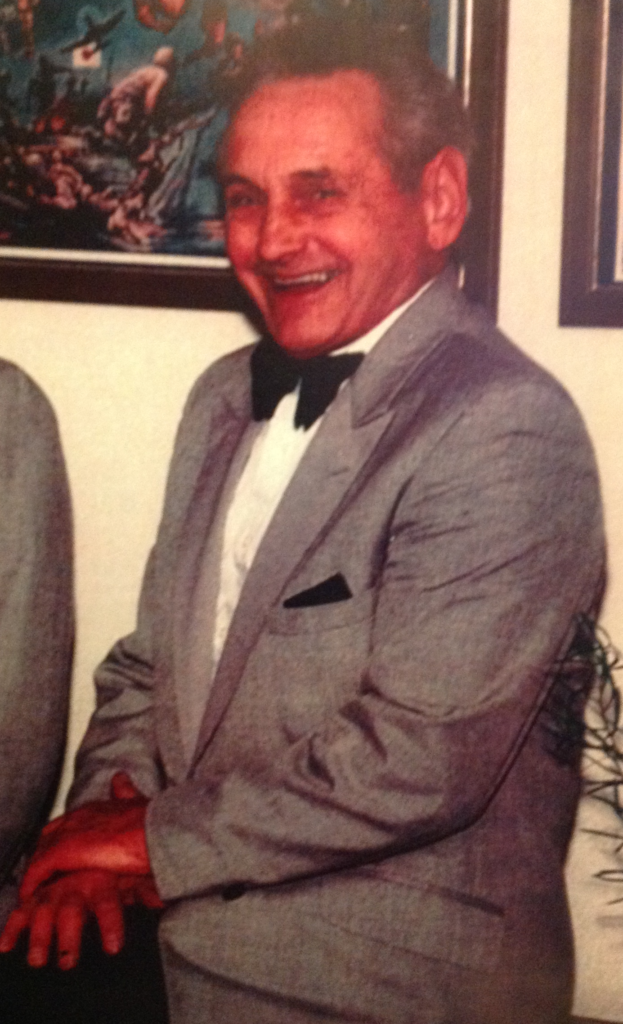 The late Warren Jerome "Fritz" Srb was born on June 15, 1927 Omaha, Nebraska his parents were Adolf and Marie Srb. Fritz, as he preferred to be called, was married to the late Lillian "Dottie" Srb. He is survived by sons Steve and Randy, and daughters Laurie and Alison.
Fritz attended grade school in Omaha Public Schools and graduated from Omaha Tech in 1945. He then attended the University of Nebraska Omaha but left after the first semester for the Marine Corp.
At age 9, Fritz got a trumpet and began playing in the family band and grade school. He then was a member of the Tech High School band from 1941 to 1945, where he also was the Drum Major. After high school he was in the music program the first semester in college. When he joined the Marines, he became a member of the Marine Bugle Corp.
Fritz began his professional career in 1944, and the first band he was involved in was Fritz's Dance Band. After returning from the Marines and while farming in the Dodge Nebraska area, Fritz played for the Glen Bowman band until one day in 1955 he convinced a saxophone player on the band to start a band because he didn't want to play for Glen Bowman anymore. The name of the sax player: Eddie Hanna; the groups name: the Tommy Bishop Orchestra, where Fritz's trumpet could be heard until the year 2000 when he retired from playing. Somewhere in the 1980's, Fritz and several musicians produced a recording called The Reflections of Doctor Srb Orchestra, playing the music that he played growing up. After he retired, he played taps at military funerals.
Fritz's 4 brothers and 2 sisters also played instruments, and as they were growing up, they played their instruments together every night. The primary type of music played were polkas, especially those from Czechoslovakia. It has been told that if you came to see Doctor Srb for an appointment or an emergency you could hear the polka music downstairs.
"Although our mom was our dad's first love, music came in a close second." said one of Fritz's children.
Fritz passed away on February 3, 2011.
Source: Hall of Fame Induction Ceremony, September 7th, 2014