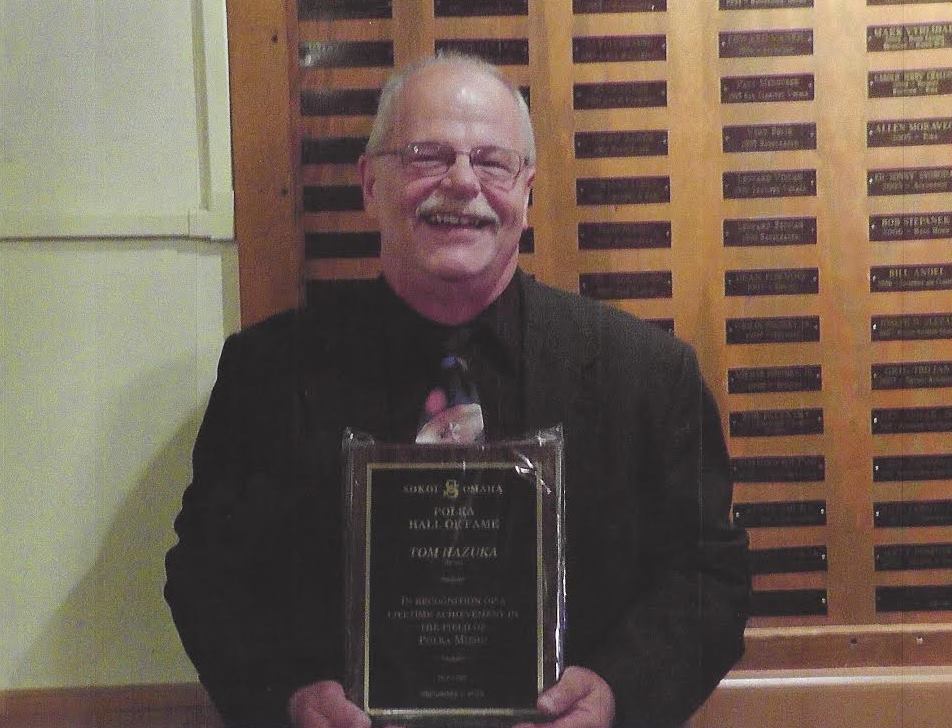 Thomas Hazuka was born on July 24, 1952 in Omaha, Nebraska. His parents were the late Frank E. and Marcella A. Hazuka. Tom and his wife Ann live in Papillion, Nebraska and they have 2 children: Jeffery and Jodi.
Tom attended grade school at St. Peter & Paul and high school at Bishop Ryan where he graduated in 1970. Tom then attended college at the University of Nebraska Omaha for two years.
At age 15, Tom got his first instrument: A guitar, because he always wanted to be a Bass Guitar player. He then started taking lessons for 6 months at Swoboda's Music Center. In 1969, Tom played his first professional job with the rock band called the Royal Assembly on drums.
As well as the Royal Assembly, Tom also has used his talents to play for his dad's band Frank Hazuka and The Music Makers, Lenny Rich, Polish Sausage Five & A Half, The Rox Contemporary Christen Music at Church, and currently the drummer, vocalist, and sometimes MC for Bobby Z and Polka Joy.
Tom says that the proudest moment other than his induction today, was playing in Fremont for the KHUB Polka Party with his dad's band and having his son Jeffery play a couple of tunes with the band on trumpet making it three generations of Hazukas on the stage.
Source: Hall of Fame Induction Ceremony, September 7th, 2014