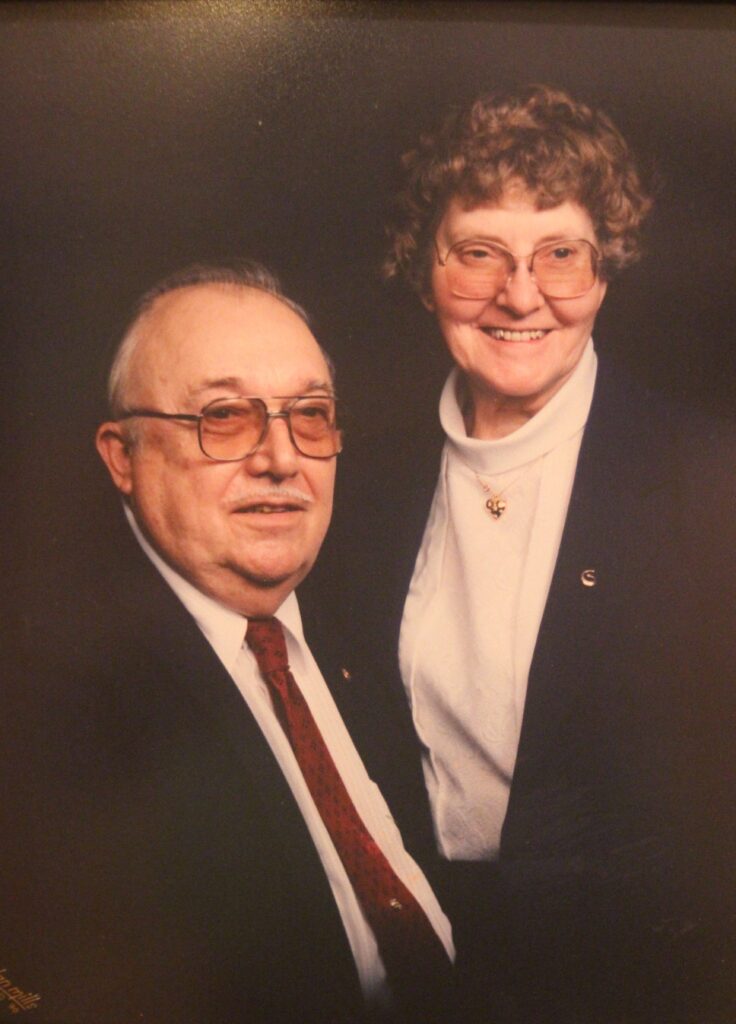 The late Gilbert H. Krajnik was born on May 28th, 1920, in rural Western Saline County, Nebraska. His parents were Frank and Emily Ann (Fikar) Krajnik. Gil was married to the late Charlotte I. (Behl) Krajnik. He is survived by his children: daughters Linda Kastanek and Cindi Jonas, and sons Gil Jr. and Greg.
Gil attended grade school and high school at Swanton Public Schools, graduating in 1938.
At age 8, Gil began playing drums and, later on, started on saxophone. He was a member of the Swanton High School band, under the direction of director Oscar Clark.
Somewhere in the late 1930's, Gil played his first dance with the Stardust Orchestra. He later began playing for the Rudy J. Orchestra, under the direction of leader Rudy Jirkovsky. His own bands or groups started with the Royal Czechs, then Gil's Combo, and the Gil Jraknik Orchestra, which produced two recordings. One of the recordings still gets some regular air play on the All Star Polka Show on Sundays: The Piggy Piggy Polka with fellow hall of famer Elmer Nemec on the vocal.
Gil was inducted into the Milligan Musicians Hall of Fame in 2004, and received the Knights of Blanik award at Czech Days in Wilber in August of 2008.
Gil passed away on October 29th, 2008.
Source: Hall of Fame Induction Ceremony, September 8th, 2019