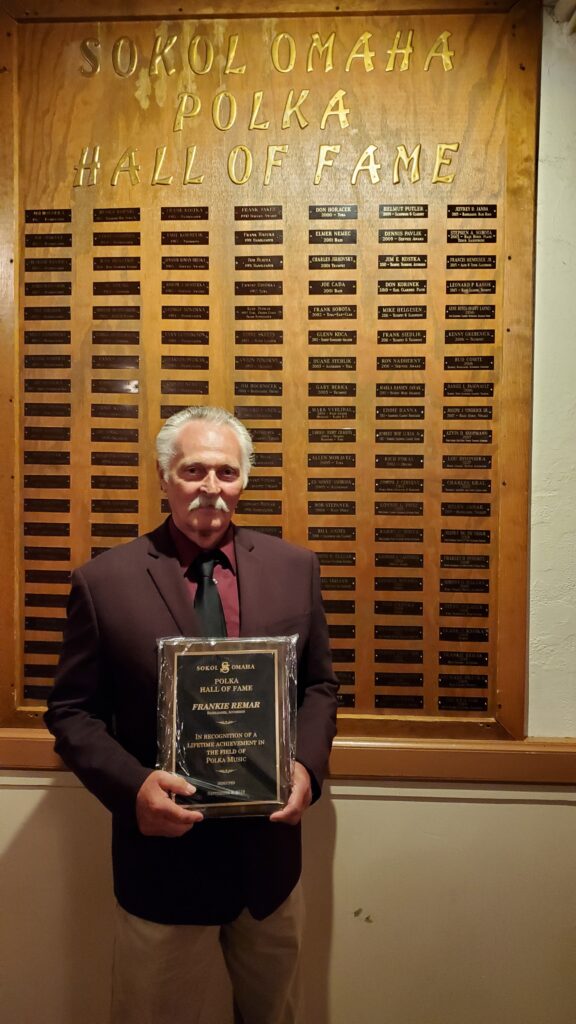 Frank J. Remar was born on October 31st, 1946, in Omaha, Nebraska. His parents were the late Frank and Betty Remar. Frank lives in Omaha and has two daughters: Jennifer Remar Pfeiffer and Andrea. He also has a grandson: Gary Storey.
Frank attended grade school at Assumption Church School in Omaha, and high school at Bishop Ryan, where he graduated in 1965.
At age 7, Frank got his first instrument: An accordion. He then began taking lessons at Johnny Swoboda's Music Center. He received several awards at different music competitions, playing his accordion in the five years he was at Swoboda's. After entering high school at Bishop Ryan, he was a member of the school band as a drummer all four years.
In 1962, a polka band was formed with the members all from Bishop Ryan High School, the name was Frankie Remar and The Polka Knights. This teenage polka band began playing for dances, weddings and other events. In 1968, the first of three records was recorded and the popularity of the band grew.
In October 1972, Frank had an accident when a horse fell on his and he endured 22 months of surgery and rehab. There was a benefit dance at the Livestock Exchange Ballroom with several polka bands donating their time. The band was able to continue playing, thanks to Frank Kostka Sr. playing all the jobs for almost two years. After his health permitted, Frank was on stage leading the Polka Knights until 1982.
Source: Hall of Fame Induction Ceremony, September 8th, 2019