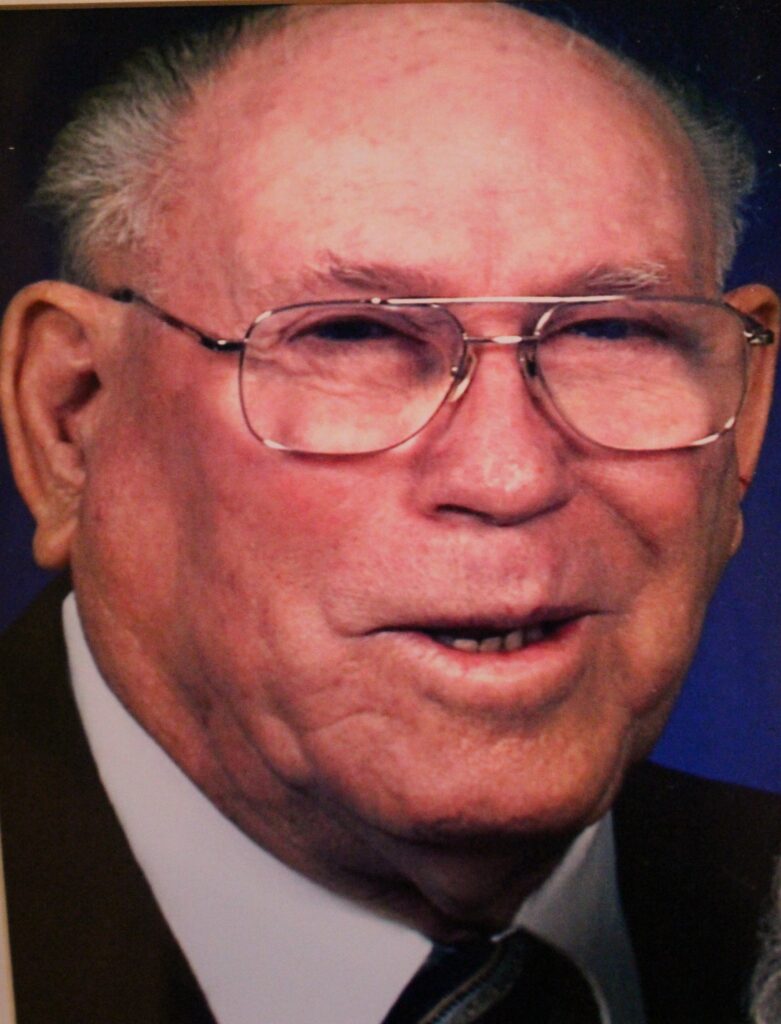 The late Everett Raymond Van Cleave was born on October 9th, 1920 in Ord, Nebraska. His parents were Jack and Emma (Wilson) Van Cleave. Everett was married to the late Mary Jane (Anderson) Van Cleave. They are survived by children Terry, Judy, Sandi, and Carol.
Everett's father Jack was a Black Smith by trade, and at age 16 Everett had left school to learn the welding trade, and eventually had his own shop.
During WWII on June 15th, 1942 Everett started his service in the Army Air Corps and was stationed in North America and Italy. During the war he and his unit did welding, repairing anything and everything that needed fixing. They even made their own tools, one in particular was a automatic flame cutter that could cut through metal.
He married Mary Jane on August 20th, 1944, and was discharged from the service on December 29th, 1944. He then returned to school to get his GED.
He was employed by Peoples Natural Gas in Webster City and Story City, Iowa. Everett became a "jack of all trades" moving up to be the heat and A/C expert for Iowa State University Center in Ames, Iowa. Sadly Mary Jane passed away on January 23rd, 1987.
Everett began driving to Omaha picking up his dad Jack on the way to go polka dancing. While attending a polka fest at the Holiday Inn, Jack spotted Millie Nedved first and asked for a dance, then Everett came over and asked for a dance along with an invite to lunch. She responded that she couldn't leave her cousin Lillian, as they came together. So he took both women out to lunch and Millie could hardly believe she was dancing with a father and son.
On June 17th, 1989 Everett and Millie were married in Omaha, Nebraska and he became step dad to Millie's children Larry, Gary, Darlene, and Dennis, and a wonderful grandpa to Millie's grandchildren. And of course the reception was here at Sokol Auditorium with Frank Kostka providing polkas and waltzes all night long.
In 1990 Everett being a Sokol Omaha member became president when no one wanted the position and held it through 1994. The building was close to being closed do to Fire Safety codes along with other safety hazards. He was able to keep Sokol Auditorium open by using his work experience and handyman knowledge and brought the building back under compliance. He also was able to fix the chandelier so it could be raised and lowered so no damage could be done to it.
Everett was a member of South Omaha Eagles, American Legion Post 331, Nebraska POLKA of A, Polka Lovers Club Omaha, Czech Cultural Club, and Board Member of St. Lukes Lutheran Church. Everett and Millie promoted polka music by being Prince and Princess of POLKA of A 1990, then King and Queen 1991.
Everett passed away on October 1, 2008.
Source: Hall of Fame Induction Ceremony, September 10th, 2017