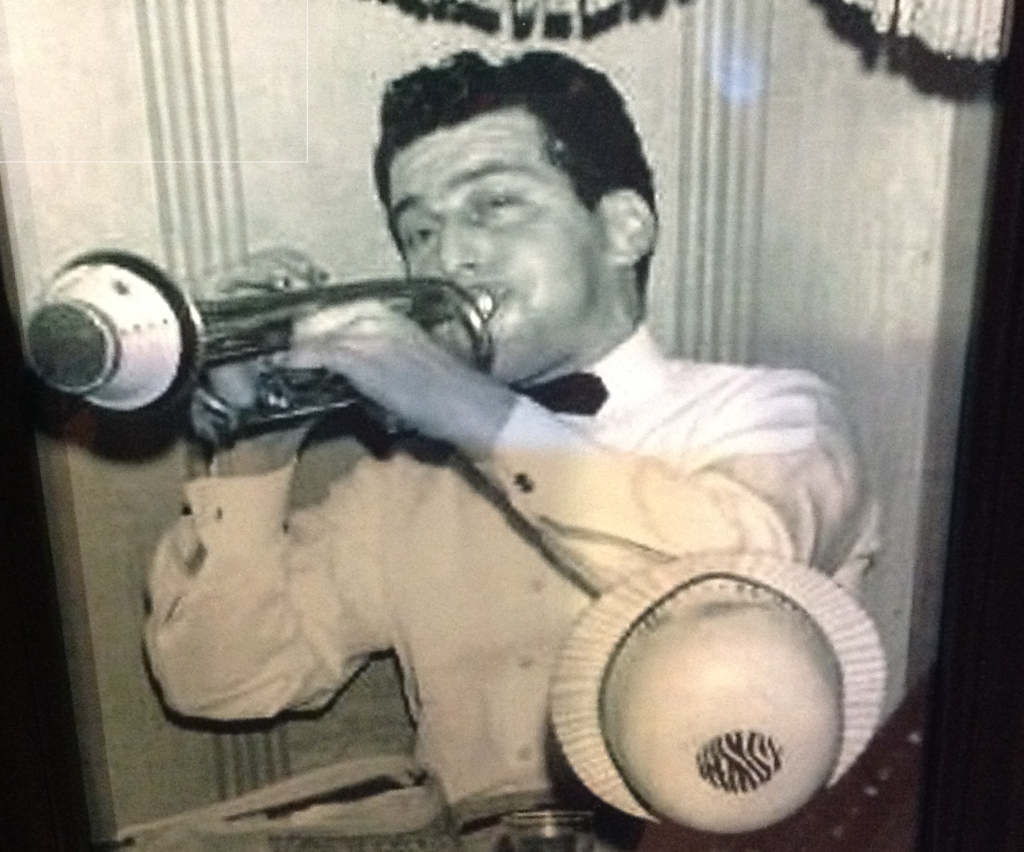 The late Edward Chalupa was born on October 12, 1933, in Omaha, Nebraska. His parents were John and Mary Chalupa. Ed was married to the late Marge Chalupa. He is survived by children Rod, Carla, Kris, Maureen, Marceen.
Ed attended grade school in Omaha Public schools and graduated from Omaha South High School. At a young age Ed got his first instrument: A trumpet; and while in high school he played in the South High band. After high school he joined the Army and was a member of the United States Army Band from September 15, 1953 to September 14, 1956.
Ed's parents came to the United States from Moravia and Bohemia, and the whole family played musical instruments. It is unknown when Ed played his first professional job, but somewhere in the mid 50's he played on the Sparta Orchestra. In about 1959 he joined the Norrie Egger Band at a club called Squeeze Box which was owned by Norrie. They then moved to the Winterset Inn in Plattsmouth, NE for a short time before they almost took up residence at the 64 Club in Council Bluffs, Iowa playing every Wednesday, Thursday, Friday and Saturday. Yes, you could hear Ed on trumpet or trombone until in 1977 when he had his voice box removed due to cancer.
Ed's trumpet is in the hands of his grandson, Thomas Stanislaus Stoysich, who has played the trumpet in Jr. High and High School at Bellevue West the and University of Nebraska marching band while pursuing a music degree in Lincoln.
Ed passed away on July 3rd, 2006.
Source: Hall of Fame Induction Ceremony, September 7th, 2014