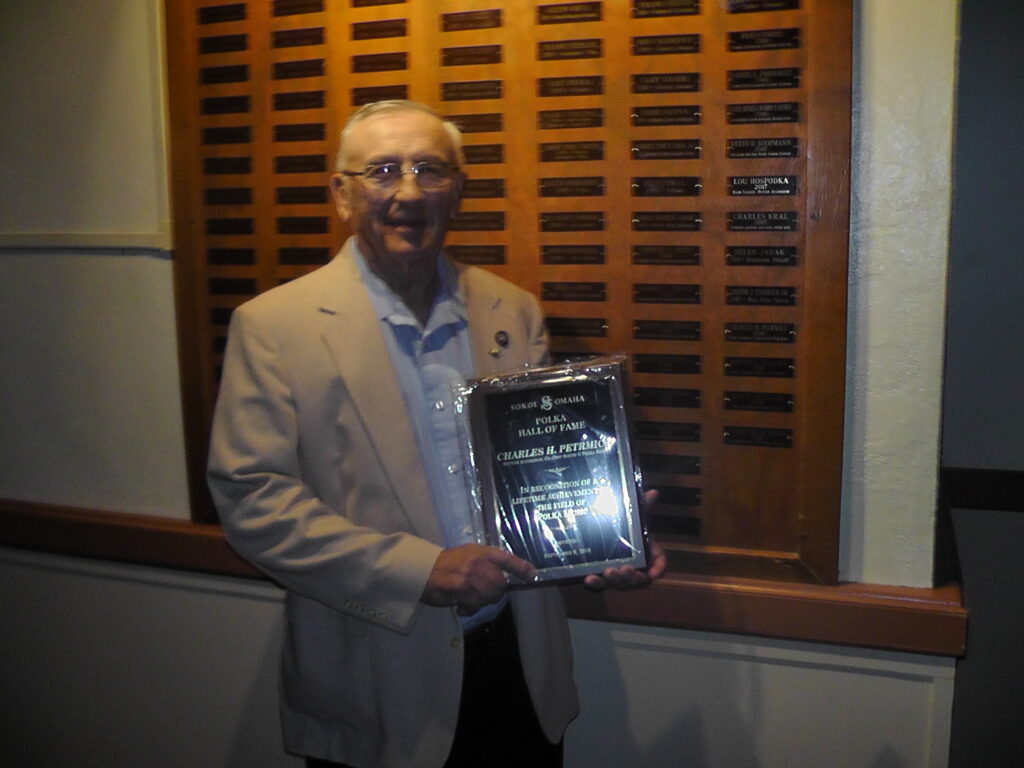 Charles H. Petrmichl was born on November 1, 1933 in Omaha, Nebraska. His parent were the late Rudolf and Marie Petrmichl . Charles is married to Mary Ann Petrmichl and they have three sons: James, Kenneth, and Chuck.
Charles attended grade school at Highland Elementary and graduated from Omaha South High School in 1951.
Charles entered the service and was stationed in Korea in 1954. The company he was in built an outdoor theater to entertain the troops, and when a USO troop did not show up on time, the colonel sent for Charles to entertain the troops until their arrival. His thoughts on the whole deal was it was the longest hour in his young life.
Charlie began playing professionally in 1977 and the name of the band was Charlie and The Polka Pals which was a three and five piece band. Over the years, he has played for several bands:
Ernie Coufle
Jolly Yanks
Blue River Czechs
The Czechlanders
Jim Bochnicek Trio
Little Tavern Band
Charlie won 2nd place for a button accordion contest at PlaMor Polka Days in Lincoln, 1981, and won 1st place in the 1982 contest.
1996, Charlie joined Lou Hospodka as a co-host of the South O Czech Polka Show which lasted for 15 years, the last show was on December 25, 2011.
It is interesting how things happen as one evening Charlie went to listen to Ernie Coufle play at the Trojan Tavern. As he entered, he noticed it was very quiet. He found out that Ernie was having a heart attack and was asked to play for the rest of the job. He played two more jobs there while Ernie recovered. Needles to say, Charlie and Ernie became great friends
Source: Hall of Fame Induction Ceremony, September 9th, 2018