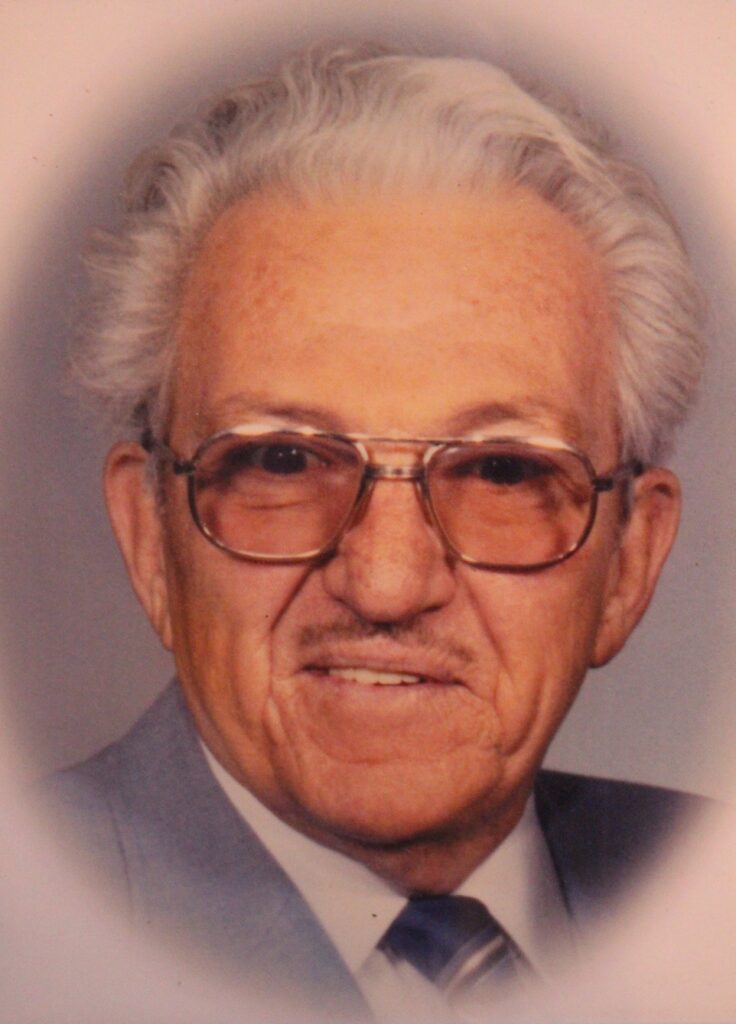 The late Charles Kral was born on May 18th, 1915 Omaha, Nebraska, his parents were James and Marie Kraus Kral. Charles was married to the late Mary Svoboda Kral, they are survived by children Charles Kral Jr., Rich Kral, Diana Kral Sherman, and Dennis Kral.
Charles attended grade school at Brown Park Elementary, and Omaha South High School. He graduated in 1939 from the Cleveland Conservatory of Music.
At age 12 Charles got his first instrument a Trombone, in the early 1930's he began playing professionally. The first was Charlie Kucera Orchestra 1937 to 1939, Union Pacific German Band and Royal Hilander Orchestra 1940, Organized his own band 1940 to 1942, Martin Bomber Plant Band in Bellevue 1942 to 1945, Red Raven Orchestra 1947 to 1951, Vincent Emmanuel Band 1970's and 1980's, Gustaf Band at German American Society when it was on 13th Street in Omaha, Davey Huskey, Vern Luddington, and Omaha Symphony.
Charles' graduation certificate from Cleveland Conservatory of Music was his greatest award, he also played Baritone, Bass Horn, String Bass, as well as Trombone. He was a member of the Omaha Musicians Association from 1957 to 1994. Always ready to play for nationally known bands that came to town, those bands included Wayne King, Glen Miller Orchestra under the direction of Tex Beneke, Tommy Dorsey, and circus bands that played for the Shrine Circus.
Charles passed away on February 21, 1994
Source: Hall of Fame Induction Ceremony, September 10th, 2017